Tamira DK McGillivray BA, PGC Cosmology, NCGR Level 3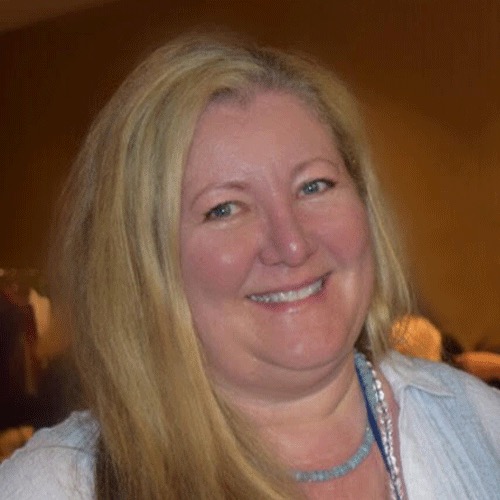 I have been involved in teaching astrology since 2007, and I worked on the Administrative and Teaching Staff for Kepler College since 2011. I have a BA in Astrological Studies and a PGC in Cosmology from the University of Wales. My areas of expertise are: Teaching the building blocks of astrology, Astro Cartography (Astro Mapping) and Horizon astrology (or Local Space / Astrophysical Astrology), I also teach Meditation and advise on Waking or Active Dreaming and the Healing Arts.
Here is my Story: From a young age, I've embraced a sense of magic within myself and started experiencing profound dreams about other versions of myself – potentially from the past or even the future, most were in some sort of a current form, just living in a different space. In my early development, (13 or so), I delved into books such on Spiritual practices such as Alchemy, and studied Astrology as a self-development and potent tool within my Magical Studies, and practiced what I learned in my limited surroundings. In my late 20's, I relocated to a major city on the West Coast of Canada, in search of like-minded individuals, my "tribe".
Soon I found a community that encouraged me to expand my magical studies, found a life partner and established a home and began teaching Magical and Healing Arts. Through this community I expanded my studies to include other tools like the principles of Feng Shui, a concept of using our surroundings to interact with the world around us. The notion that the Bagua, a grid representing different life areas, could serve as both sounding board and a symbolic mirror for our aspirations in daily life really resonated with me. I am grateful to have so many beautiful and skilled teachers in my life, such as Dolores Cannon (Past Life Regression), Lisette Hart (Yoga), Barb Turgeon (Usui Reiki), William Rand (Usui, Karuna Reiki & Holy Fire), Melinda Leal (mentor & friend Sound Healer) and all the wonderful teachers at Kepler & U of Wales.
Later, I discovered additional astrology mapping systems, such as Astromapping and Local Space or the Astrophysical Compass, and Vaastu/Vastu Shastra, each offering diverse perspectives on assessing reciprocal levels of energetic influences.
By using a symbolic comprehension of astrology as a foundation, we can embark on a profound journey of self-discovery. This involves intertwining celestial and terrestrial, visible and invisible aspects, encompassing both the micro and macro levels of our surroundings. This combined with my diverse explorations of astrology, religion, history, and science, I've constructed a unified platform to comprehend my reality.
This cosmic snapshot brings together time and space, offering a roadmap to decode imprints and tools at our disposal. By applying insights from both ancient and modern methods, we can navigate between the past, present, and future. This exploration empowers us to gain awareness of our current state and envision the next steps for personal growth.
Astrology captures a cosmic moment, integrating lifetimes of information and archetypes deeply ingrained in our society. In order to apply this understanding effectively, it's essential to strike a balance between intellect and intuition.
By employing a range of techniques, old and new, we can navigate between timeframes, leveraging the past to contextualize the present and catalyze progress in our lives. Local Space, Feng Shui, and intentional living shape us into finely tuned instruments, open to limitless possibilities.
You can contact me at [email protected] for more information on my teachings and classes